Little Mule is one of Melbourne's gem cafes. Slightly hidden away this is a cafe you'll want to come back to. Located in Somerset Lane you could say Little Mule is part of the coffee triangle with amazing cafes nearby... This one is unique and up there with the best of them...
I love the diversity of Melbourne cafes. Little Mule has a great combination of cycling and cafe. I met my cycling friend there for breakfast and the conversation turned to making bicycles. He pointed his finger at the fine bikes hanging on the walls and gave me a lesson in bike frames, while acknowledging these are high quality bikes. In fact the bikes here are custom made.
The cycling is as serious as the coffee. The founders and co-founders are bike enthusiasts.  These bikes aren't just for decoration but the real thing.  They are fair dinkum, custom made and for sale. Not just for vibe but for the road! Lifted the tag on one and it was $1300 - so more for the serious rider than mon ami.
The vibe is enhanced by the tables and cosy lounges... This is not the house of pretense but the house of hospitality.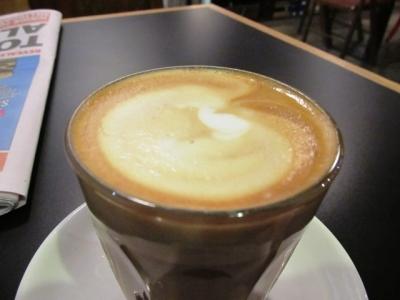 The coffee is superb here and I go out of my way to visit Little Mule for the coffee. The food is simple but excellent. They've been having special days of pulled pork and pulled chicken, as well as hearty soups. These soups are so good and perfect for those cold Melbourne days. Some tasty sangas with decent seed filled bread. Even great toasties.
Breakfast options are also excellent including the baked eggs and the ham and cheese crioissant.
All made with fresh ingredients from the Vic Markets!
Open for breakfast and lunch...
Another laneway triumph - come to Little Mule for "sweet bikes and great coffee" (website quote)!
Somerset Place – café - Food 8.5 Coffee 9.5 Ambience 9.5