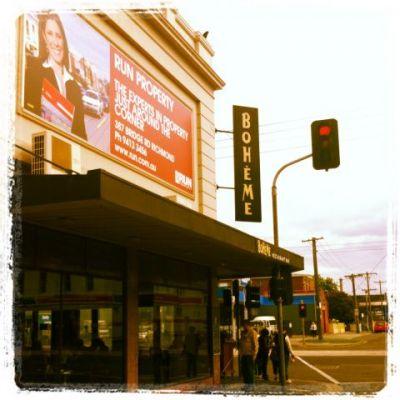 Boheme is a fine café that can hold its own in the café mad precinct! For me the best part is the ambience that exudes charm. Really amazing coffee at reasonable prices! Love this cafe! Feels like you're in a Humphrey Bogart movie with the high ceilings, dark furniture, ambience and lighting. Play it again Sam! Always pretty full...
Got to say I love the mid week pizza special for only $4.50 (could be $20) – staff don't even give you attitude if you don't buy a drink with it. Wood oven pizza is amazing! So it's not surprising this place is packed at a weekday lunchtime! Enjoy the ambience at an outdoor table!
Great for Sunday brunch with wide ranging menu and great daily specials. Have been here several times and always enjoyed it. Gets packed on a Sunday. The breakfast menu is great with the big breakfast, eggs benedict, pancakes and salmon and eggs. The highlight of the lunch menu is the chicken parma and the excellent burgers. I've ordered the chicken burger and been impressed by the generous serving and quality of the burger.
I have often picked up coffees here for the crew. These guys have no trouble pouring 10-15 coffees to go with a smile on the face.
Boheme, 368 Bridge Rd Richmond – Restaurant/Bar/Coffee - Food 8.5 Coffee 9 Ambience 8.5