Ajisen Ramen is a great value and quality resaurant on Bourke Street extemely popular with students and lovers of good ramen. It is part of a group of restaurants originating from Japan and operating since 1968 and more recently from 2004 in Melbourne.
Walk in an be greeted by the larger than life masot girl near the entrance. This places has two things Melbourne loves - great food and a sense of fun.
Here is the low down from the website - Ajisen Ramen specialises in ramen in tonkotsu soup which is pork bone soup. It has lots of collagen in the soup which is good for health and prevents aging. Our noodle is made from wheat flour and cooked to al dente.
They also mention a secret brown sauce they serve with the ramen, that is tasty and delicious.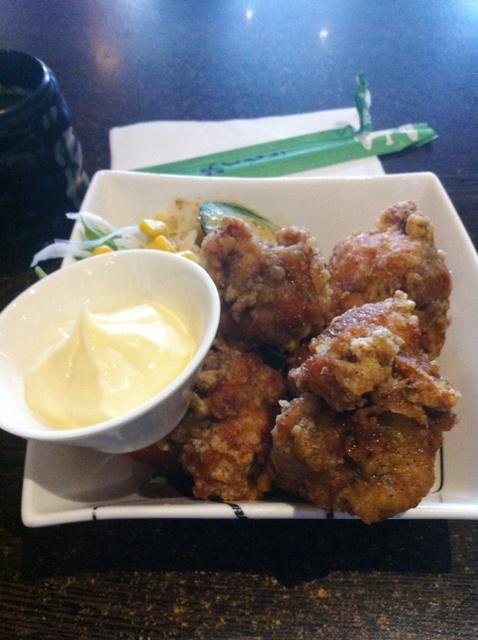 Ramen is the main game here so I went with the ramen in a lunch deal with the Tori Karaage chicken. The chicken came as a large portion of deep fried chicken and with a great Japanese mayo. For mine this was a sensation with perfectly fried chicken but not too oily. With the mayo it was a killer combination. I could have just settled with a bowl of this for lunch.
The Chargrilled beef ramen was superb with tasty char grill flavours of the beef and the right amount of fatiness in the ramen. Served with egg and vegetables. You could see the char sear marks on the meat which was impressive.
The room is quite dim but a great atmosphere. Timber tables and timber stools. Condiments on the table. Art and photos on the wall.
The extras with the ramen were only $5.50 more - great value.
The wheat flour noodles were of excellent quality. Quality of noodles in ramen are important.
Also impressive here is the fast and friendly service.
The newly established Ajisen Ramen in Melbourne Central is great for those of us who work in the precinct.